TMJ Specialist Serving Flower Mound, TX
---
TMJ Plus Wellness Center is proud to provide top quality holistic dental services to patients in Flower Mound, TX, including TMJ treatment, frenectomy, sleep apnea treatment, orthodontics, dental implants, oral surgery, and cosmetic dentistry. Our office is conveniently located in Grapevine, a short drive from Flower Mound, TX.
Call us today to schedule your appointment!
TMJ Plus Wellness Center
ADDRESS
2631 Ira E Woods Ave
Grapevine, TX 76051
Directions
HOURS
Monday | 8am - 3:30pm
Tuesday | 7am - 3:30pm
Wednesday | 7am - 3:30pm
Thursday | 7am - 3:30pm
Friday | Closed
Saturday | Closed
Sunday | Closed

---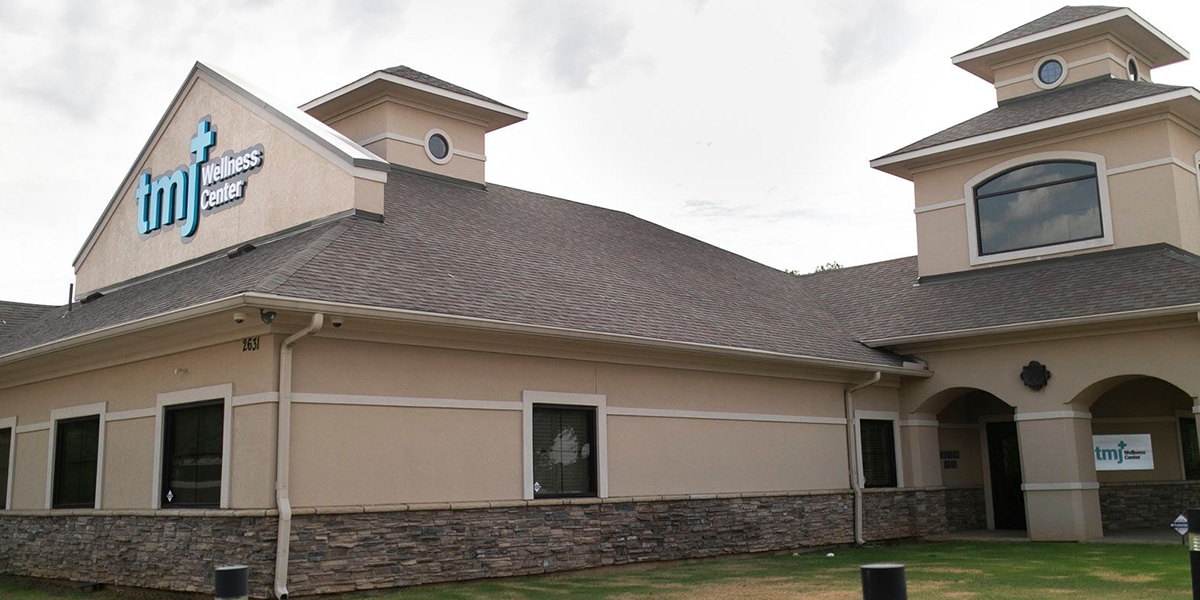 ---
---
Frequently Asked Questions About Our Flower Mound Area TMJ Specialist
---
---
What Patients Are Saying About Our TMJ Specialist Near Flower Mound
---
"Five stars is not enough. To say Dr. Coats changed my life is not an exaggeration. I have a very complicated 45-year TMJ history of chronic pain. Within 5 minutes of reviewing x-rays and diagnostics, Dr Coats pinpointed issues I never knew I had. She developed a comprehensive plan to help relieve my pain and restore better jaw function."
---
"I have been seeing Dr. Coats for a few months, along with Dr. Barker. The amount of improvement I have had in terms of pain reduction and quality of life is already off the charts! My only regret is not finding this help sooner. Don't delay getting a consultation set up. You'll be amazed at what can be discovered and properly diagnosed. Finally getting to the source of my lifelong issues and having a treatment plan that works has been such a source of hope and joy!"
---
"The entire team truly cares about the patient. They take the time to address your needs and educate you on everything being done. Great office to be a patient at, and great dentist to work for! If you are having jaw pain with no answers, don't walk, RUN to get it addressed. With few holistic offices in the area, this office is a must to treat the mouth and whole body!"
Directions from Flower Mound, TX
---
Take Hide-A-Way Ln and McKamy Creek Rd to Flower Mound Rd
Head east on Wanda Ln toward Lake Coves Dr
Turn left onto Lake Coves Dr
Turn right onto Hide-A-Way Ln
Turn right onto Simmons Rd
Turn left onto McKamy Creek Rd
Take Long Prairie Rd and TX-121 S to Heritage Ave in Tarrant County
Turn right onto Flower Mound Rd
Use the right 2 lanes to turn right onto Long Prairie Rd
Continue onto Grapevine Mills Pkwy
Keep left to continue on FM2499
Keep left at the fork, follow signs for TX-121 S/TX-114/DFW Airport/Ft Worth/Dallas and merge onto TX-121 S
Keep right at the fork to continue on TX-114 W/TX-26 S
Exit onto TX-26 S/Ira E Woods Ave toward Colleyville
Turn left onto Heritage Ave
Turn right
Turn right
 TMJ Plus Wellness Center will be on the left
Call us today at 817-481-6888 to schedule your appointment!
---
What our patients are saying...
---
"Dr Coats is helping my daughter with bite correction and the results are amazing already! She is not only making her teeth straight and pretty but she is also helping her jaw joint to be in the correct place and her facial features to be symmetrical. My daughter has already noticed her facial features changing and she loves it!"
-- Rochelle Mattern Parr; Flower Mound, TX
---
"These people are the very best. My dental appliance has cured my sleep apnea problems."
-- Mark Brachey; Trophy Club, TX
---
"I have been a TMJ sufferer for almost 10 years. It began when I had braces as an adult. My jaw would "pop" with no pain and as the years passed. The pain was so unbearable it caused an enormous amount of pain to even brush my hair. My mouth couldn't open wide enough for a sandwich.
Today, I've been in my orthotic from Dr. Coats for about 3 months and I have FULL RANGE of motion - i can even chew gum (not for long though!!), I am not waking up and taking 4 Advil. I can not say enough wonderful things about Dr. Coats and her WEALTH of knowledge of TMJ and airway. It has been such a sigh of relief in my life."
-- Katie Brendel; Colleyville, TX
---
"When I went in, I had my jaw completely locked shut. I couldn't laugh, yawn, but most importantly eat. I was drinking meal replacements for breakfast lunch and dinner After just three treatment appointments, I am halfway to being fully opened! I was so worried I would need surgery to fix it but all it took was a couple of quick treatments of stretching a little bit of tugging and mild discomfort and I've already had so much progress! The doctors and nurses are extremely nice and welcoming but still stay professional so you can fully trust them The doctors and nurses are extremely nice and welcoming but still stay professional so you can fully trust them. This is the definitely the place to go for TMJ and other jaw pain."
-- Lindsey Elsbury; Southlake, TX
---
"Great staff. Very professional. Dr. Coats takes the time to explain all treatment options and is very thorough. I will be a patient for the long term."
-- Edgar Machado; Keller, TX
---