Rebecca L. Dana, M.S., CCC-SLP, P.C., SIPT-C, COM®
---
Frisco
---
Speech Language Pathologist, 2006-Present
---
Provide speech, language, feeding, myofunctional and social skills therapy to clients in the areas of articulation, apraxia of speech, oromotor, sensory aversion, picky eaters, problem feeders, language, and pragmatics.
Built and managed a diverse caseload in public schools and private practice.
Assessed and developed treatment plans for patients with oral dysphagia, cognitive-linguistic challenges and language impairments.
Assessed and developed treatment plans for patients with oromyofunctional disorders.
Worked closely with dentists, dental hygienist, orthodontists and ENTs to provide pre-operative and post-operative treatment following lingual, labial and buccal revisions.
Create and carry out weekly lesson plans for dyslexia and social thinking.
Participate in annual IEP meetings related to IEEs for speech and language disagreements.
Increased verbal output for low cognitive and motor impaired individuals on the Autism Spectrum diagnosed with Childhood Apraxia of Speech and gross motor dyspraxia.
Increased joint attention and learning readiness through sensory regulation therapy.
---
Education
---
Rebecca graduated Magna Cum Laude with a Bachelor of Science Degree in Speech-Language Pathology and Audiology in 2004. I received her Master of Science degree in Communication Disorders from the University of Texas at Dallas in 2006. Holds her Clinical Certification of Competence through the American Speech-Language and Hearing Association and is a licensed and registered member of the Texas Speech-Language and Hearing Association.
PROMPT Certified therapist. Provides parent and caregiver training for carry over strategies required to facilitate motor speech targets in different environments.
SIPT Certified. Her training in Sensory Integration allows her to give the Sensory Integration and Praxis Test.
Attended the intensive mentorship program through the STAR center to become a sensory therapist.
Certified Orofacial Myologist (COM) in 2021.
Certified provider for The Listening Program from Advanced Brain Technologies.
Certified provider for Interactive Metronome and the Interactive Metronome Home Program.
Beckman Oral Motor tissue release
Oral Placement Therapy
O.S. Approach to Feeding
Sensorimotor Approach to Feeding
SCERTS (Social Communication, Emotional Regulation, and Transactional Support) Model, which is a comprehensive educational approach for children with Autism Spectrum Disorders.
Tethered Oral Tissues Specialty
Understanding the Orofacial Complex
---
Curriculum Vitae
---
Awards & Acknowledgements
---
Recipient of 8 Consecutive Award for Continuing Education
Member of the American Academy of Private Practice in Speech Pathology and Audiology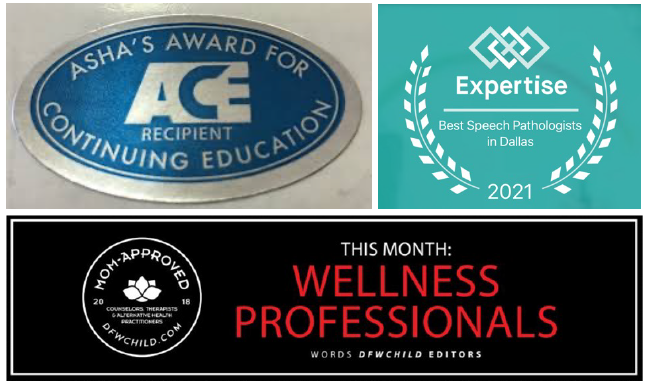 ---
Affilitations
---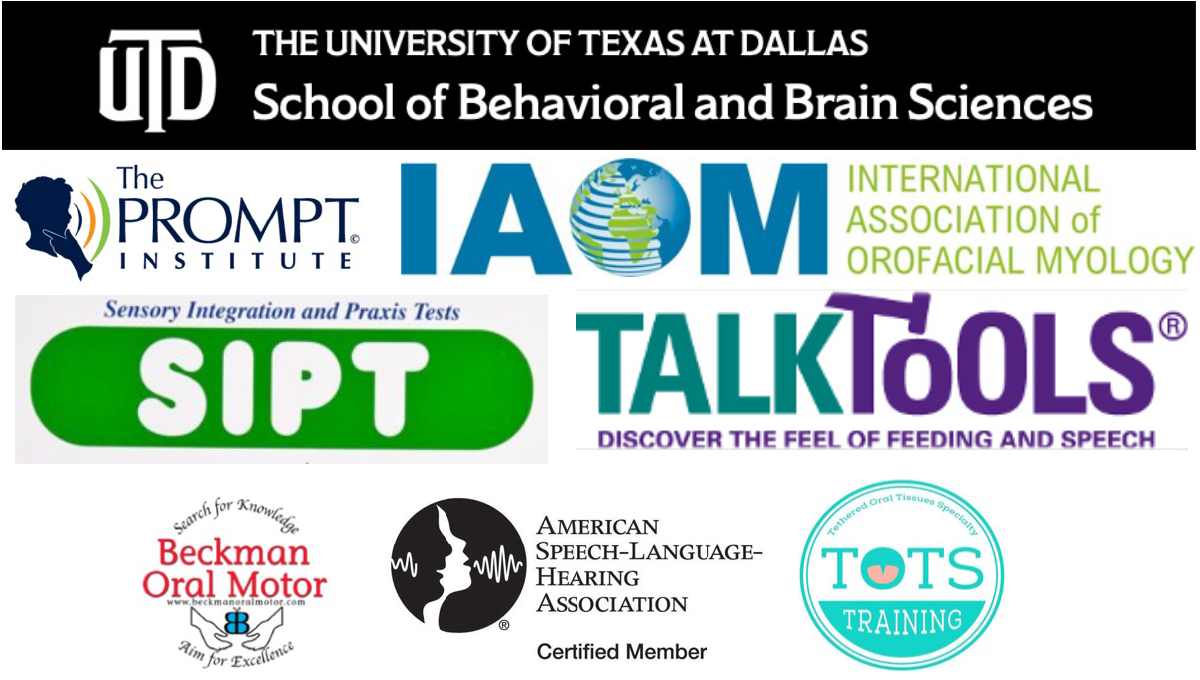 ---